Taking Our Faith to the Streets: Just Transition from Fossil Fuels to Climate Justice
October 24, 2022
@
11:30 am
–
12:45 pm
UTC+0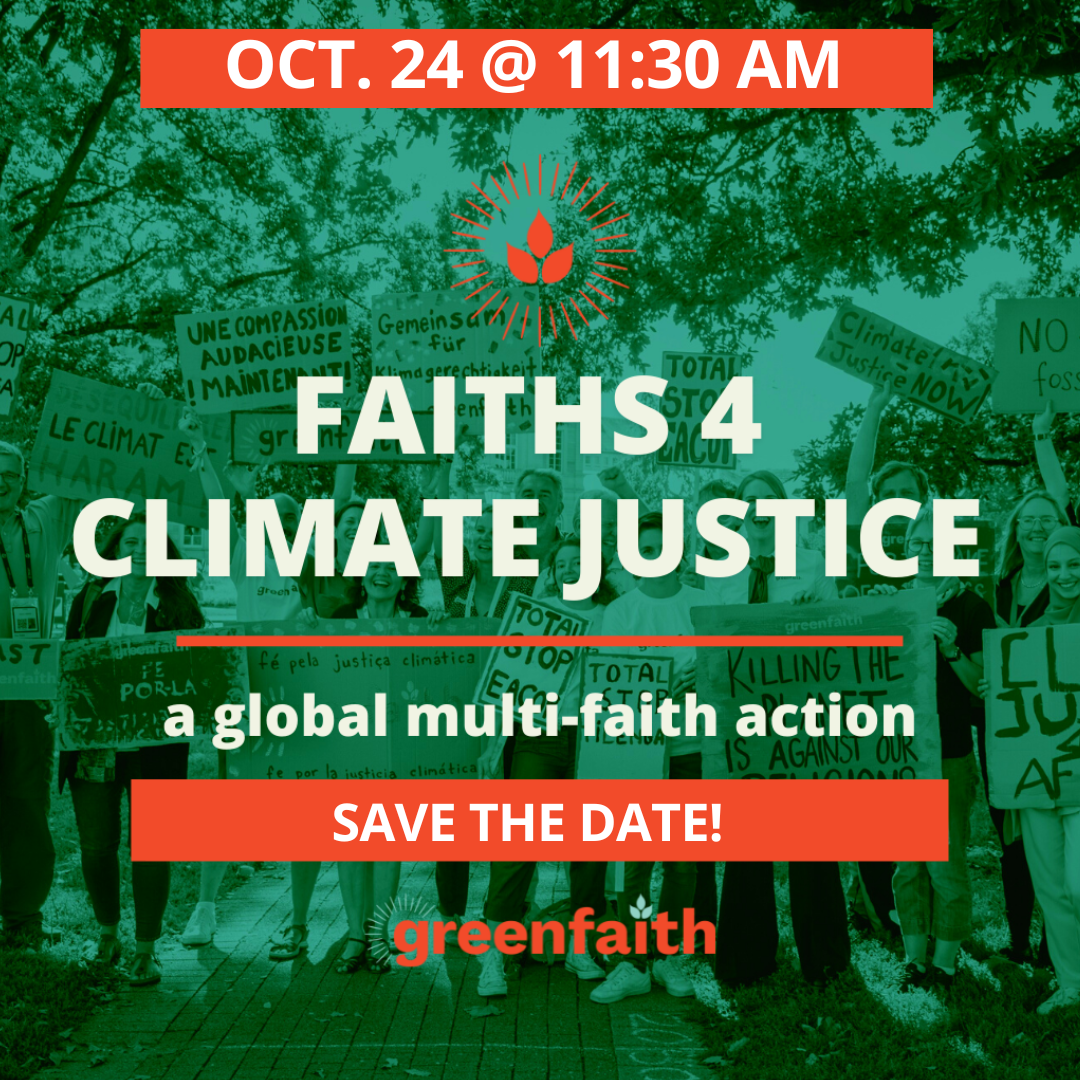 In the spirit of compassion and action, people of faith are called to answer the Earth's cry for care in this climate emergency. On Monday, October 26 from noon to 12:45 pm the Interfaith Coalition for Earth Justice and its members across Southern California will hold a Vigil to call on Wells Fargo Bank to end their investment in fossil fuel projects and support a just transition to 100% renewables.
Immediately end their investment in fossil fuel projects
Immediately invest in 100% renewables and a fair phase-out of current fossil fuel production
Immediately act to invest in companies that provide a just transition for impacted workers and climate-vulnerable communities
This action is part of GreenFaith's Faiths 4 Climate Justice campaign and is projected to be the first in a series of actions at Wells Fargo. We act in solidarity with GreenFaith's global actions, October 4 to November 6, leading up to COP 27, the UN Climate Conference.
Time is running out for any significant impact on global climate disruption. Our faith demands that we ask: if not now, when? If not us, who?
We will gather at Wells Fargo Plaza 401 B St., San Diego.  A press conference will be held at 11:30 before the Vigil at 12 noon. For more information, contact Diane Lopez Hughes at dianelopezhughes@me.com
Interfaith Coalition For Earth Justice